Off-Road Madness at El Dorado Lake!
This is going to be one filthy ride. Individuals or teams of two will trek the treacherous paths of El Dorado Lake. The course will be mainly off road and will test your mettle. Are you brave enough to finish the toughest duathlon around?
EVENT DATE:
SUNDAY, APRIL 28, 2013
START TIME:
7:00 A.M. - REGISTRATION OPENS AND PACKET PICKUP BEGINS
9:00 AM - SOLO RACE AND RELAY BEGIN
POST EVENT - SOME GREAT AWARDS, REFRESHMENTS AND ENTERTAINMENT
DISTANCE: RUN 3 MILES, BIKE 12 MILES, RUN 3 MILES
LOCATION: El Dorado Lake State Park, Walnut River Beach
El Dorado State Park is located 3 miles east of El Dorado, Kansas on Hwy 54 and 1 mile north. It is just 25 minutes east of Wichita, KS. The races will start in the Walnut River area of the park, just below the dam. Plenty of parking and camping will be available in the race area.
ADDITIONAL RACE INFORMATION
Race takes place rain or shine
Technical T-Shirts guaranteed to all pre-registered participants
Awesome Awards for all participants
Race day packet pickup only
INDIVIDUALS
$40 THROUGH MARCH 1ST
$50 THROUGH MARCH 27TH
$60 THROUGH RACE DAY
RELAY TEAMS
$60 THROUGH MARCH 1ST
$80 THROUGH MARCH 27TH
$100 THROUGH RACE DAY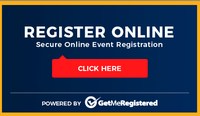 Run Course
The run course consists primarily of off road trails. A treacherous creek crossing and wooded path await those willing to take the challenge!
Bike Course
The bike course is 12+ miles of challenging terrain. Prairie, wooded trails, a climb up the dam, dirt and grit will be left behind as you complete the course.
USAT Competitive Rules
Unique race medals awarded to all finishers.
Technical t-shirt for all participants.
You must pick up your race packet with photo i.d. and USAT card (or purchase the 1 day membership for $12).
Bring your valid USA Triathlon card and picture ID to packet pick-up. If you do not have your valid USA Triathlon card with you, you will be required to sign up for a one-day license ($12) at the event. Temporary cards can be printed at http://www.usatriathlon.org
All race entries are final. This is an outdoor race. There is always a chance that weather may force the race director to limit, adjust or cancel a event. State park officials are the ultimate decision makers. No refunds or transfers.
It is the responsibility of each athlete to know the race course and any potential hazards which may exist on it.
Aid Stations: Located approx. every 1 mile on the run course furnish water, ice and electrolyte beverage.
Make sure that you properly wear your race numbers and timing chip.
Spectators will not be allowed into the transition areas. If you would like to hand your gear to a friend over the transition area fence before you begin the bike portion of the event you are welcome to do so.
Award ceremony will be following the race.
The race results will be posted on this web site as soon are they are available after the race.